Press release / Текст на български по-долу
ODA HAUGERUD
"FREEZEFEARFLOOD"
18.05 - 09.06.2019 / Opening night 18.05 - 7 pm

Gallery Heerz Tooya presents the solo exhibition, titled freezefearflood, with new works by visual artist Oda Haugerud.
In the middlecirclehole
hard sucks the hare track
in the inwardcircle whirl
of the strung
Clear cool rushes cable
Mute vocal flows string
Strict strame rushes fat
in the maelstrom sore
- From
Umbilical Cord
by Aase Berg;
Transfer Fat
, 2012
Oda Haugerud (b. 1990, Sweden) obtained her Bachelor of Fine Arts from Gerrit Rietveld Academie (Amsterdam) in 2018. She previously exhibited in group exhibitions at Stedelijk Museum and took part in a residency at M4Guestatelier in Amsterdam in 2018. She sees her work as "body essays" mainly using sculpture and installation. Her thesis "Living Dead Surplus" (2018) received GRA awards nomination and was later re-published as an essay.
www.odahaugerud.com
/ /
ОДА ХАУГЕРУД
"МРАЗСТРАХПОРОЙ"
18.05 - 09.06.2019 / Откриване 18.05 - 19:00 часа
Галерия Heerz Tooya представя самостоятелната изложба озаглавена freezefearflood (мразстрахпорой) с нови творби на визуалната артистка Ода Хаугеруд.
В средакръгладупка
силно всмуква заекстъпка
в вътрекръговихър
на напрегнатото.
Чист хладен руква кабел
глух гласна върви връв
сбит сбита руква мас
във въртопа срез
"Пъпна връв" от Аасе Берг, в "Преносна мазнина", 2012
Ода Хаугеруд (1990, Швеция) получава Бакалавърската си степен по изящни изкуства от Академия Герит Ритвелд (Амстердам) през 2018. Излагала е в групови изложби в Стеделийк Музеум и е участвала в резиденция в M4Guestatelier в Амстердам през 2018. Определя работата си като "body essays", в които най-вече използва скулптура и инсталации. Бакалавърската й теза "Жив мъртъв остатък" (2018) е номинирана за наградите GRA и преиздадена като есе.
www.odahaugerud.com
Translated by Stefan Krastev / Превод: Стефан Кръстев
- -
freezefearflood
, 2019
Installation, dimensions variable (Goat milk soap, tin, led lights, plastic, metal, latex, silicone, pigment, soil, electric cable, and textile):
freezefearflood
, 2019
Installation view
freezefearflood
, 2019
Installation view (detail)
freezefearflood
, 2019
Installation view (detail)
freezefearflood
, 2019
Installation view
freezefearflood
, 2019
Installation view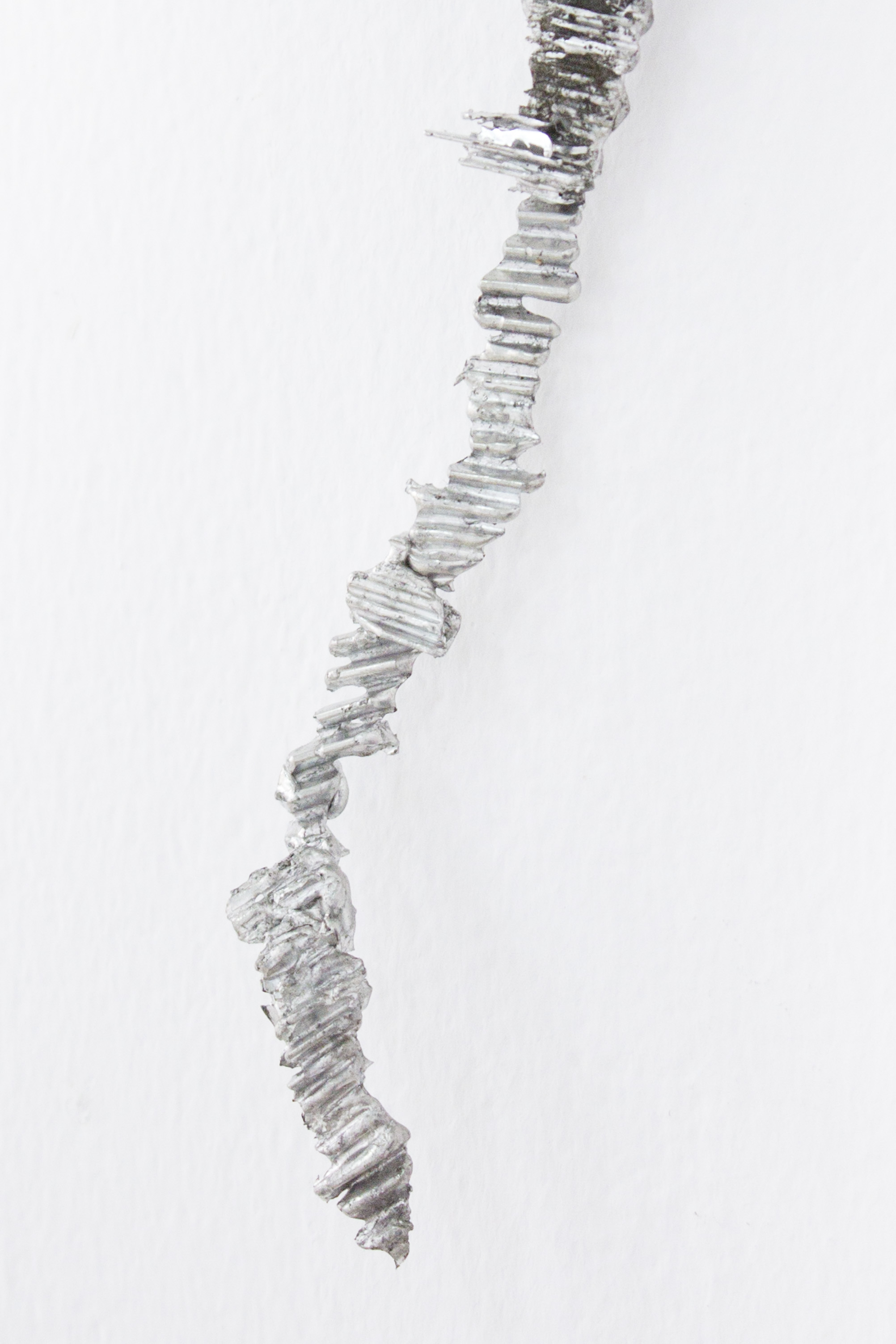 freezefearflood
, 2019
Installation view (detail)
freezefearflood
, 2019
Installation view
freezefearflood
, 2019
Installation view (detail)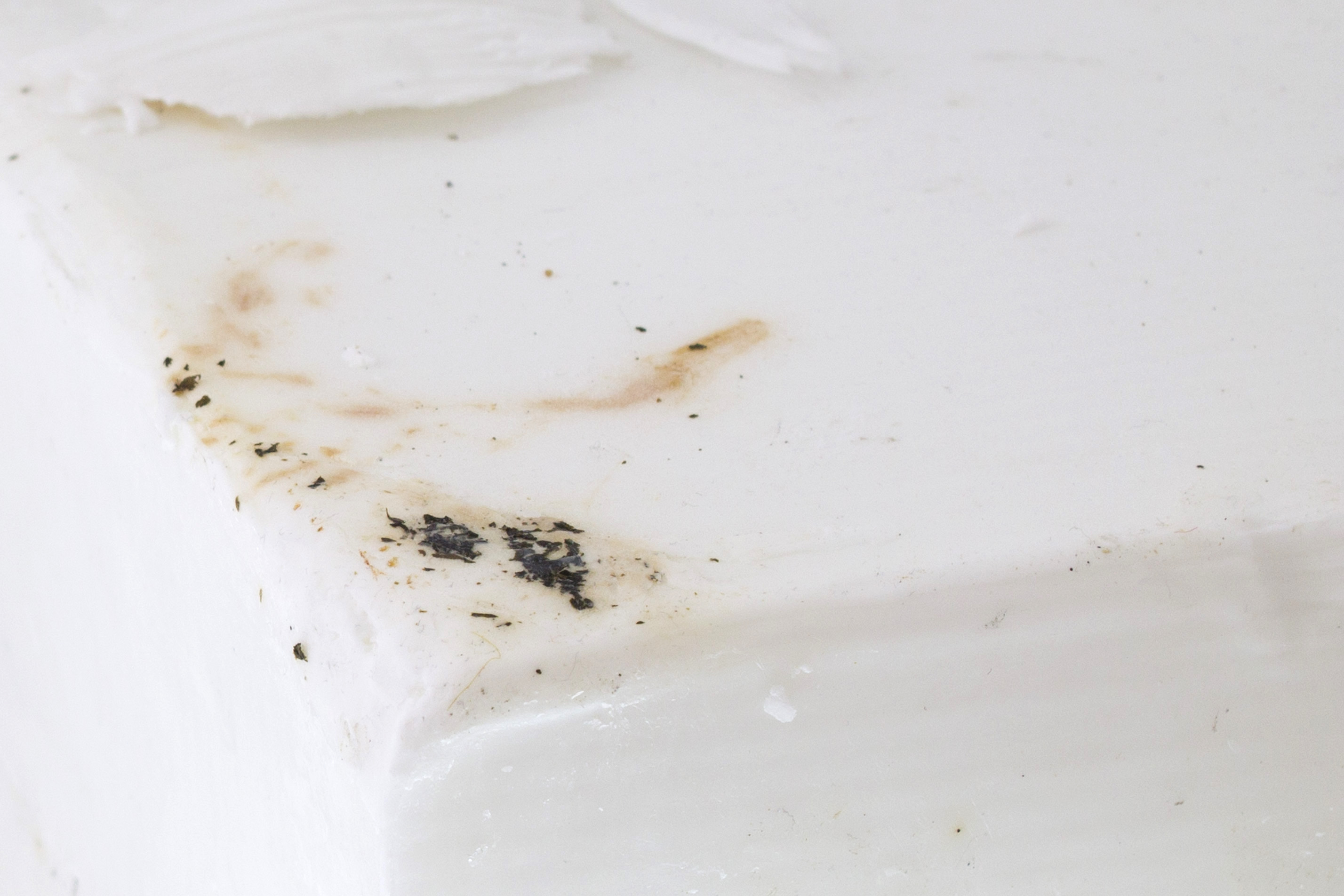 freezefearflood
, 2019
Installation view (detail)
freezefearflood
, 2019
Installation view
- -
The exhibition is supported by Iaspis – The Swedish Arts Grants Committee's International Programme for Visual and Applied Artists, Glarus Craftbeer and the Municipality of Veliko Turnovo: